Who we are
Hope Church in Westerville, Ohio is a thriving and growing congregation committed to following Jesus Christ and transforming the community of Central Ohio. We gather together every Sunday morning at 10:00 AM at 75 E. Schrock Rd., just off of I-270 in Westerville, for heartfelt worship and engaging, Christ-centered preaching. The message that you're going to hear often at Hope is this: Love God, Love Others, Share Hope. That's the shorthand way of communicating what we're all about. Life, and even faith, can become unnecessarily complex, so we want to keep it simple by focusing on loving God (the Greatest Commandment), loving others (the Second Greatest Commandment), and sharing hope (the Great Commission).
Where we come from
Hope Church is part of the Christian and Missionary Alliance, and is the result of two local churches joining together to advance God's kingdom in Westerville and throughout Central Ohio. In July, 2015, Westerville Alliance Church voted to come together with a new church plant in the Columbus area, forming one new church out of the two congregations. We've been one family for many years now... and though we are steeped in a history of sharing the hope of Jesus in Westerville, we believe God has barely scratched the surface with the mission and impact He has called us to make here!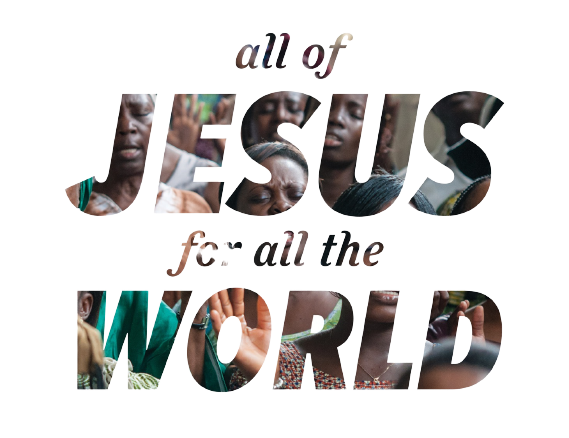 Where we're headed
We're a church that expects God to move mightily through this community of Christ-followers! The Gospel is a timeless message about the Savior and coming King who preaches good news to the poor, heals the sick, sets free the oppressed, and declares victory over death, evil and suffering. We believe we have been uniquely placed and urgently called to share with those in Westerville, Central Ohio, and all the earth this good news! Therefore, everything we do is centered on equipping the Hope Church Family to be disciples who make disciples- raising leaders who share the good news about Jesus in their homes, their places of work, their neighborhoods, the places they eat, the places they travel, and everywhere they meet and carry influence with people. This is best understood through our Core Values of MADE- we are disciples who will be missional, authentic, different and engaged. You can learn more about our core values here!
What this means for you
Most importantly, you're always welcome at Hope Church. We're saving a seat for you. Wherever you're at in your journey with Jesus, you'll always be accepted as part of the Hope family. We affectionately call one another "Hopesters" ... mostly so we know we are loved and accepted together as family.
Second, you will be invited into deeper relationship with God. We want you to experience Jesus as Sanctifier- which means you let Jesus lead you. You'll grow stronger in your faith, have a deeper understanding and application of God's Word in your daily life, and will go out of your way to put others needs ahead of your own (just like Jesus did for us). We call this "Loving God" in our mission statement: Love God. Love Others. Share Hope.
Third, you will be invited into deeper relationship with the church family. God shared in His Word that we should gather with other believers to be encouraged in our faith and held accountable to living a life led by Jesus. And that means showing up on Sundays, sharing meals together, serving together, and learning about other's life stories while sharing your own. To love God means you learn to love and serve others, the second part of our mission statement.
Fourth, you will be invited to share with others about the hope of Jesus- how He laid down His life for you, gave you forgiveness, and invites you in a full life led by Him. Hope Church is here to share hope with the world! You will be expected to grow as a disciple of Jesus, being equipped to take that hope to people who need to hear it. "Share hope" is what we believe you will naturally do when you first learn to love God, and love others. Ultimately, we want to be MADE Disciples of Jesus who make disciples!
Beyond that, if you're ready to plan your first visit, click here. If you want to learn more about our beliefs as a church, click here. Or if you'd simply like to get in touch with a person on our lead team directly, click the button below.