Youth Ministry at Hope Church
At Hope Church our youth (6th grade through high school) experience safe, age-appropriate environments where they learn about Jesus in a creative and relevant way.
All our leaders and youth volunteers are Safe Place trained, so that we create a safe environment for our youth to learn about Jesus.
Our amazing leaders shepherd our youth alongside a partner church. Our partner church is Cornerstone Community Church located just down the road from us. Together we share the awesome privilege of sharing Jesus with our middle school and high school aged youth. HopeYouth participates in regular programming at Cornerstone, and hosts solo events and programs at Hope Church.
A big part of the Christian and Missionary Alliance youth ministry is LIFE Conference, and we love having the opportunity to sponsor HopeYouth who are ready to grow deeper in their relationship with God and learn more about their call in ministry.
On Sunday morning, we want our youth sharing in the Word and worship with the church body. So there's no specific program because Sunday worship service is the program. We want them to experience the beauty of a church family growing, learning and worshipping together. And we always see HopeYouth volunteering in meaningful ways on Sunday morning... exploring ministry and service is a big part of what we want HopeYouth to experience.
We would love to share the HopeYouth ministry with your family!
Get Plugged In
Here's what to expect when visiting HopeYouth for the first time:
First, use the plan a visit button below to connect with us and allow us to introduce you to our HopeYouth leaders. This is a great way to get to know what the ministry is really like.
Next, we'll arrange a time for your youth to participate in a HopeYouth program or event. We'd love for you to meet our friends at Cornerstone, and get to know the ministry hands-on.
The most important thing to know about HopeYouth... we believe Christ-followers are given THE Holy Spirit. Not a baby version of the Holy Spirit, or a student version of the Holy Spirit... THE Holy Spirit. That means your youth are encouraged and equipped here to pursue Jesus fully and realize the power of having the Holy Spirit in them and with them as they mature and grow in faith!
Meet our HopeYouth Coordinator
Laura Margraff has been a part of Hope for several years, is our resident (and extremely talented photographer), and has a passion for sharing Jesus with young people. She coordinates HopeYouth activities and curriculum with our partner church Cornerstone. She loves meeting new people, and helping families find a home at Hope!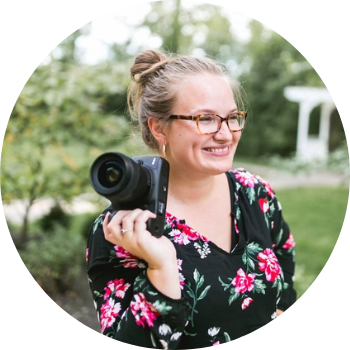 Got questions?
If you have further questions concerning our HopeYouth experience or visiting Hope Church with youth, simply click the button below and get in touch with us!