Youth Ministry at Hope Church
At Hope Church our youth (6th grade through high school) experience safe, age-appropriate environments where they learn about Jesus in a creative and relational way. All our leaders and youth volunteers are Safe Place trained, so that we create a safe environment for our youth to learn about Jesus.
This Summer, our HopeYouth Ministry is gathering every Wednesday night (7/5-8/3) for a meal together, reflection on the Sunday teaching, games and fellowship. We'll also have a couple special excursions and time with a visiting C&MA International Worker.
A big part of youth ministry in the Christian and Missionary Alliance is LIFE Conference, and we are so excited to sponsor HopeYouth for the Indianapolis conference coming 2025!
On Sunday morning, we want our youth sharing in the Word and worship with the church body. So there's no specific program- Sunday worship service is the program. We want them to experience the beauty of a church family growing, learning and worshipping together. And we always see HopeYouth volunteering in meaningful ways on Sunday morning... exploring ministry and service is a big part of what we want HopeYouth to experience.
We would love to share the HopeYouth ministry with your family!
Get Plugged In
Here's what to expect when visiting HopeYouth for the first time:
First, use the plan a visit button below to connect with us and allow us to introduce you to our HopeYouth leaders. This is a great way to get to know what the ministry is really like.
Next, we'll arrange a time for your youth to participate in a HopeYouth program or event. We'd love for you to meet our our team and youth, and get to know the ministry hands-on.
The most important thing to know about HopeYouth... we believe Christ-followers are given THE Holy Spirit. Not a baby version of the Holy Spirit, or a student version of the Holy Spirit... THE Holy Spirit. That means your youth are encouraged and equipped here to pursue Jesus fully and realize the power of having the Holy Spirit in them and with them as they mature and grow in faith!
Meet our HopeYouth Leaders
Grace + Jonathan Cheon are unafraid to love people deeply. Their intentionality is evident at every event and meal (and most Sundays too) as they are among the last to leave... because they are talking to someone who needs encouragement and friendship. They regularly open up their home for game nights and coffee conversations. Most importantly, they love out of their heart for Jesus, and care deeply for the young people in our church.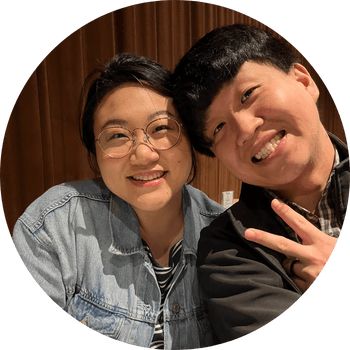 Brandon + Bri Smith set the example for committed discipleship. After their wedding, they gifted the church a whole library of books they personally read in their pursuit of Christ while building their relationship and their life as disciples of Jesus. Their passion for growth, intentional leadership, and love for kids and youth have blessed our church family richly. If you don't see them at life group or serving our youth and HopeKids, you'll find them running the coffee bar on Sunday morning.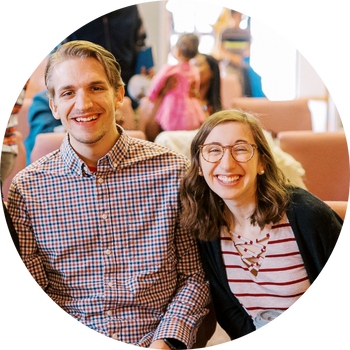 Got questions?
If you have further questions concerning our HopeYouth experience or visiting Hope Church with youth, simply click the button below and get in touch with us!